Chartwell Imperial Place, along with community partners and with the help of their residents, has been donating monthly treats to our clients for over 2 years! This act of kindness helps our clients to stay connected to the community and shows them that they are not alone. Our clients appreciate the consideration of the community and, of course, the gifts!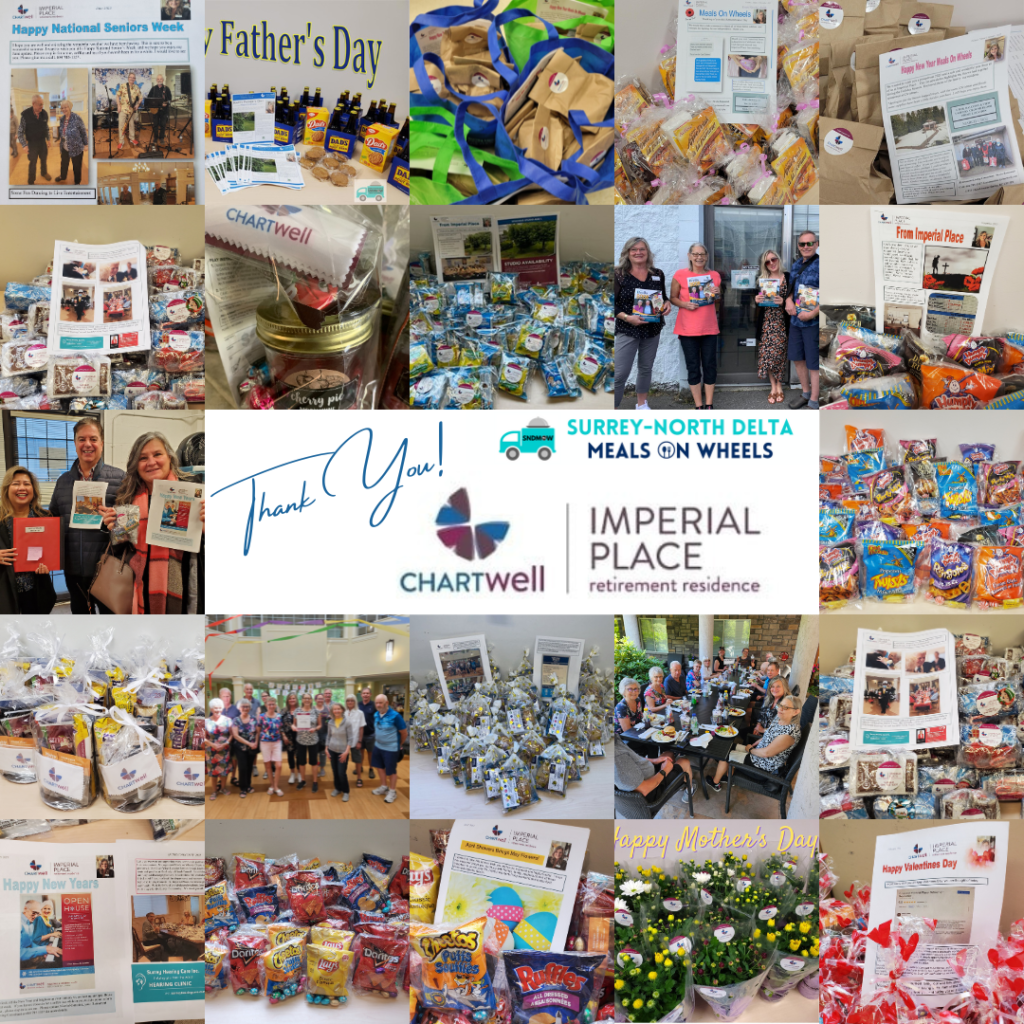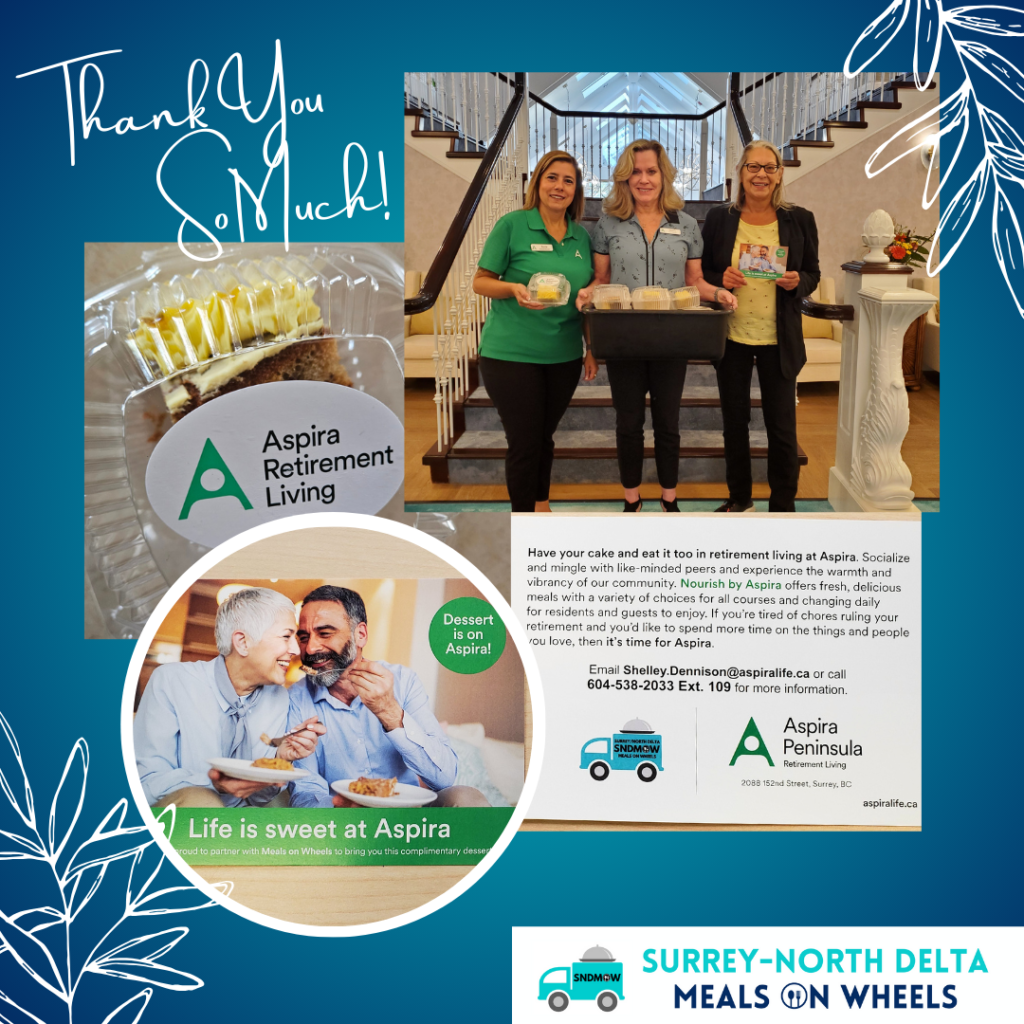 Aspira Peninsula Retirement Living is graciously donating delicious desserts for our clients every month. Our clients are so thankful for the consideration… just knowing the community is thinking about them can make all the difference in their lives!
---
The North Delta Rotary Club is a yearly supporter of our essential community service! This year their donated funds will be used to cover the costs of our delivery supplies for the whole year.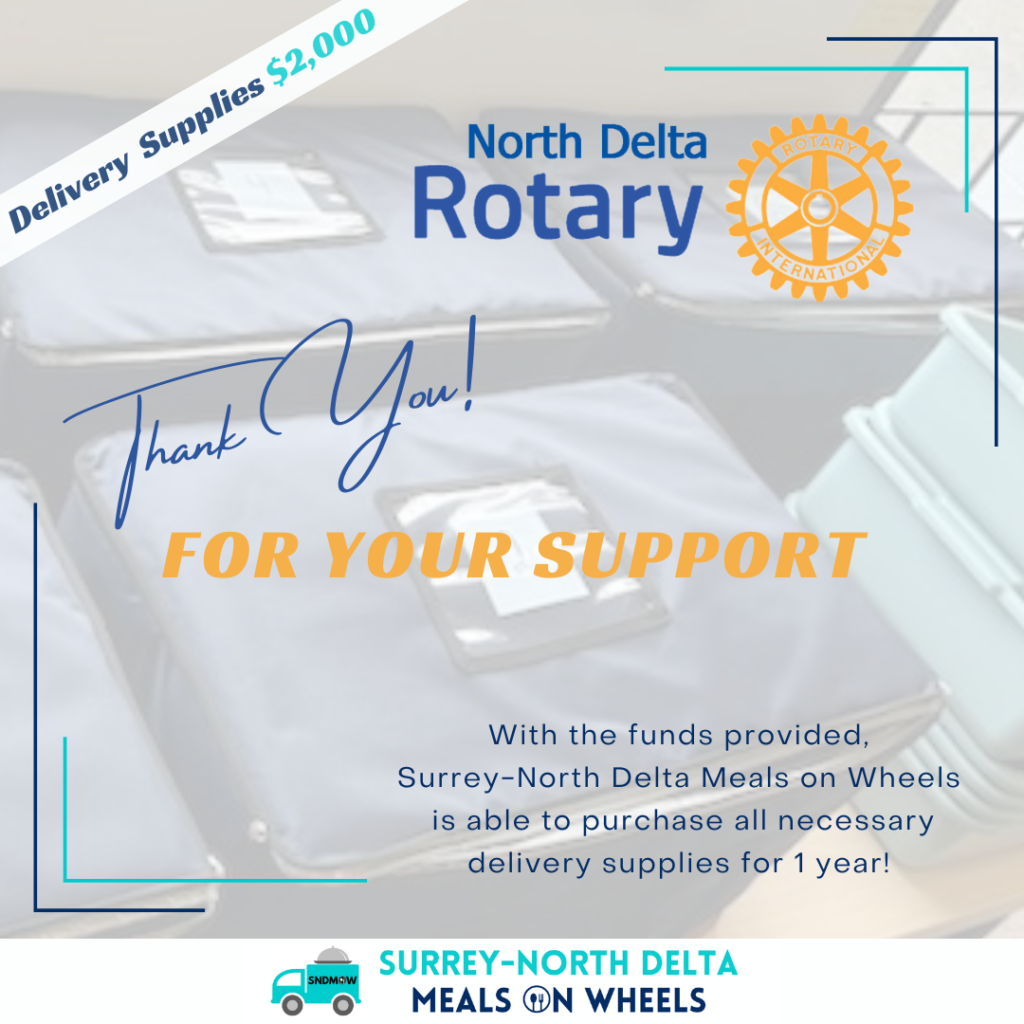 First West Foundation has generously provided us with funds for both our Sponsor A Senior program and our Volunteer Mileage fund! Thank you so much for giving us funds we require to keep our essential community service operating and helping seniors in need!
"First West Foundation is proud to provide grants through the Envision Financial Community Endowment"
Thanks to the SurreyCares Smart and Caring Fund, we can feed 1 Surrey senior in need 5 meals a week for a whole year at no cost to them! Thank you SurreyCares Community Foundation for your continued support to our much-needed community service!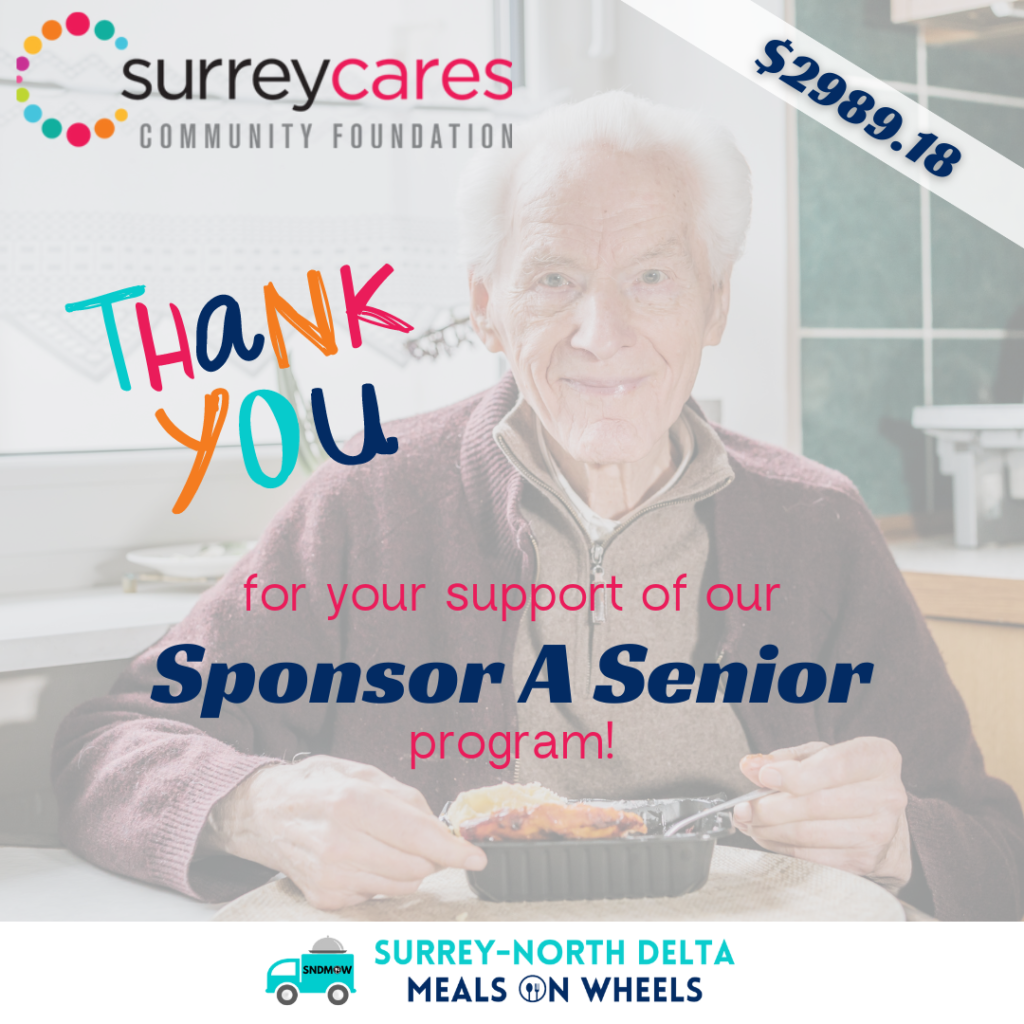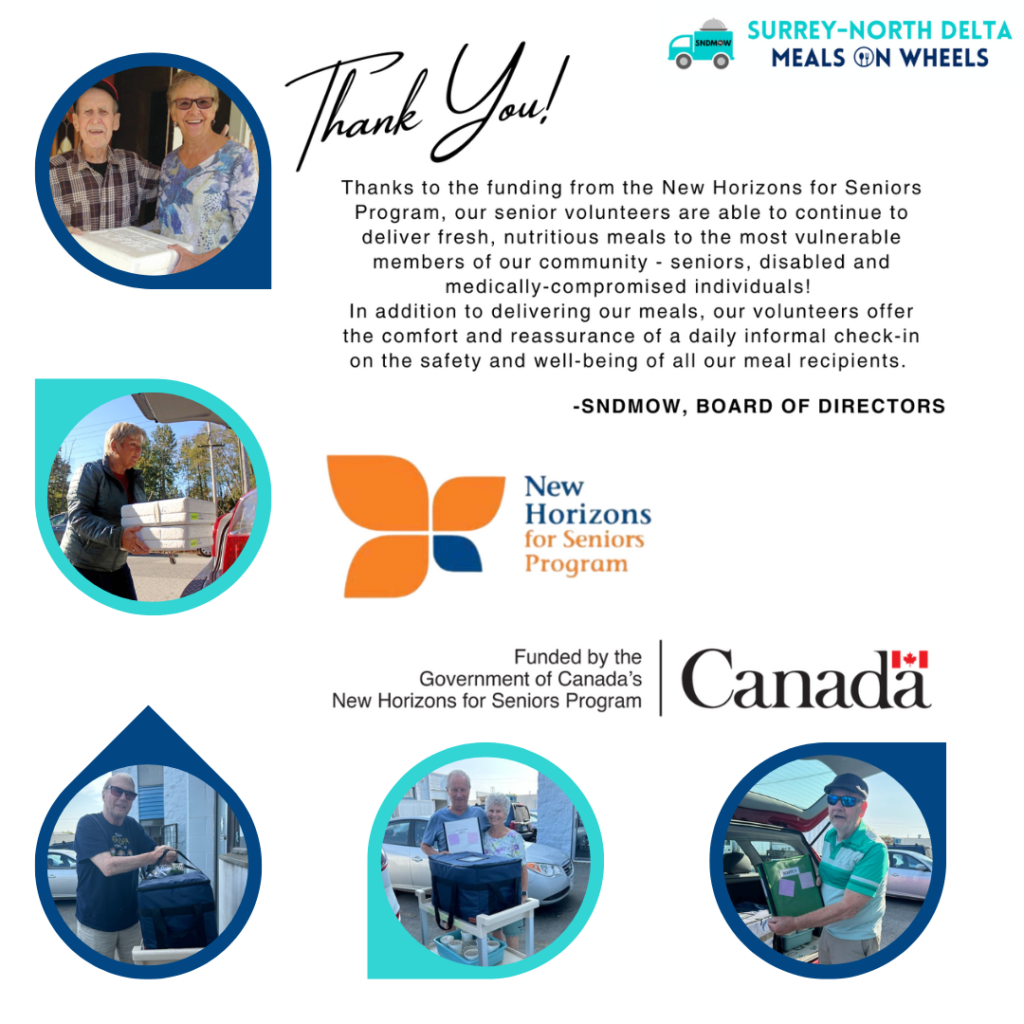 Surrey-North Delta Meals on Wheels has received funding from the New Horizons for Seniors Program to help with our Seniors Helping Seniors Project which provides our senior volunteers with mileage reimbursement… Thank you for your support of our important community service!
---