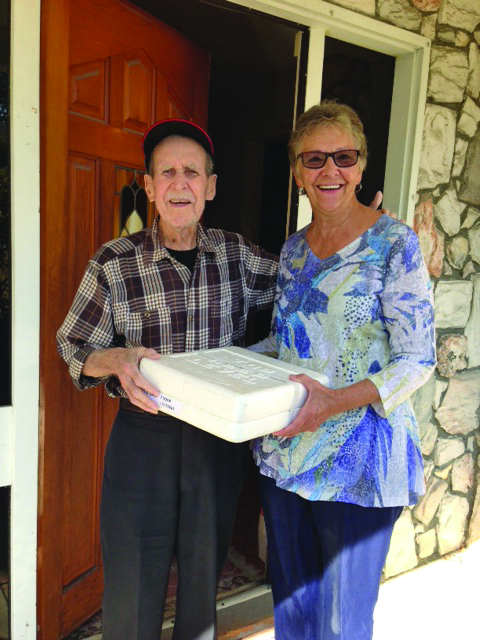 Our Services
We provide freshly prepared, ready to heat, nutritious, home-delivered meals to people living in Surrey and North Delta who are unable, for various reasons, to prepare adequate meals for themselves. Meals are delivered Monday, Tuesday, Wednesday, Thursday and Friday between 10:30am and 1:00pm. There are no deliveries on statutory holidays.
All of our meals meet the Canadian Food Guidelines. We are able to accommodate special dietary requirements such as food allergies, renal diets, low sodium and pureed diets.
If you need to cancel/add a meal for the day, please call no later than 1:30pm the afternoon before the delivery date. Cancellations/additions for a Monday delivery need to be received by 1:30pm the previous Friday. If we do not receive cancellation notice, you, or the person/organization paying for your meals, will be charged for the meal.
---
Menus
Click here to view our menus and meal calendar.
Prices are (effective September 1, 2019): Regular Meal $10.50 / Larger Portioned Meal $11.00 / Bag Lunch $5.00
---
Registration
Click here to see the many ways you can register with SNDMOW to start your meal service today.